The Complete Guide to No-Dig Gardening
In my latest book, I talk about a way to garden with less work, effort and harm to the planet and still reap bountiful flowers and fruits. No Dig Gardening is a way to build up your soil's fertility without having to work so hard. The healthier the soil, the better your vegetables, flowers and herbs will grow. Plus, you won't be stressing your back, legs and knees in the process. I talk all about creating No-Dig Beds and how to maintain them. I also discuss unusual No-Dig techniques such as straw bale gardening, Hugelkultur, and Keyhole Beds.
New England Month by Month Gardening
This book covers all you'll need to know to garden in the Northeast. This month by month guide cover tasks and chores such as planning, planting care, watering, fertilizing and problem solving for all groups of plants. The plants are organized in an easily accessible way under the headings Annuals, Bulbs, Edibles, Lawns & Groundcovers, Perennials & Vines, Roses, Shrubs and Trees. Not only will you get the what to do when for each group of plants, my book is loaded with step by step how-tos, illustrations and photos to show you how to do the garden tasks. This book is a great companion to my other New England regional book, New England Getting Started Garden Guide.
Foodscaping: A Practical and Innovative Way to Create an Edible Landscape
In Foodscaping, I cover a topic that's near and dear to my heart. as more gardeners look for ways to grow edibles in their yards, many are conflicted with the potential of losing beauty and attractiveness by growing vegetables, herbs and fruit. But you can have both. With Foodscaping, I teach you about attractive varieties of these plants and how to incorporate them into your landscape so they are beautiful too! There are design ideas, plant combinations, edible replacement plant lists and a chapter on my favorite foodscape plants.
New England Getting Started Garden Guide
In Charlie's latest regional book, he covers all the aspects of ornamental gardening in New England. Learn about the best flowers, shrubs, trees, ground covers and vines to grow in New England that are adapted to this unique climate. More than 170 plants are profiled with specific varieties highlighted that are adapted to New England. There's also advice on planting, growing, care and pest controls.
Urban Gardening for Dummies
Learn all about the plants, tips and techniques you need to be a successful urban or small space gardener.
Chapters include information on rooftop gardening, vertical gardening, container gardening, community gardening, and plenty of easy to follow, how-to information on growing your favorite veggies, fruits, flowers, trees and shrubs in the city.
Northeast Fruit and Vegetable Gardening
Check out Charlie's book on simple, easy to understanding ways to grow your own favorite fruits and vegetables in the Northeast.
In this book Charlie talks about the best ways to prepare your soil, plant and maintain your edible garden in the Northeast featuring organic gardening techniques. He features varieties adapted to this climate, pest controls, and harvesting techniques. There are also resources for more information and tips on how to grow the most productive garden ever.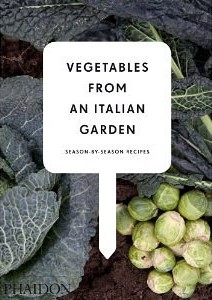 Vegetables from an Italian Garden
In this book Charlie combines his knowledge of growing more than 40 different Italian vegetables with hundreds of Italian recipes from the editors at Phaidon Press, London, England.
Charlie writes about the common (tomato, aubergine, and cucumbers) to the unusual (scorzonera, chicory) with an eye towards how to use them in various recipes and, of course, grow these vegetables.
The book is loaded with straight forward simple recipes that will remind anyone who has traveled to Italy of the fresh, delicious food of that region.
Vegetable Gardening For Dummies
For vegetable gardeners, the right information is especially important, because if you don't end up with edible food on the table, you've failed. Charlie Nardozzi and the National Gardening Association editors seem comfortingly aware of this fact, but they also want to make vegetable gardening fun and interesting, and to that end there's a lot more here than just the standard tomatoes and zucchini. Bok choy, fingerling potatoes, kabocha squash, daikon radishes–they've included just about every vegetable you might be able to think of, with pithy recommendations of the tastiest and easiest-to-grow varieties.