Grow a Pollinator Gardens Webinar
Pollinator Gardens

It's estimated one in every three bits of food we eat can be attributed to pollinating insects. Pollinators are critical to our food supply and the ecological of our gardens and landscapes. Pollinator gardening has become very popular with many home gardeners, schools and municipal gardens growing plants that are pollinator-friendly.
But pollinator gardening is more than just growing a few echinacea or asters for bees and Monarch butterflies.
In this webinar, I'll talk about the essential ingredients to a successful pollinator garden beyond the plants. I'll chat about the habitat, water, shelter and best gardening practices for pollinators and highlight pollinators beyond just honey bees. Then, I'll discuss the plants that are best for pollinators, with emphasis on the open pollinated varieties.
In this Growing A Pollinator Garden Webinar I'll talk about the elements of a pollinator garden beyond just the plants, and ways to incorporate pollinator gardening ideas into your own gardens.
You'll learn about:
What is a Pollinator Garden and why are they important?
Different types of common and uncommon pollinators
Principles used in creating a pollinator garden such as flower, shrub, bulb and ground cover selections.
Elements of a successful pollinator garden includes water, shelter, habitat, food and pollen.
The best types of plants for pollinators
Examples of annuals, perennials, shrubs, and trees that are good plants to integrate into a pollinator garden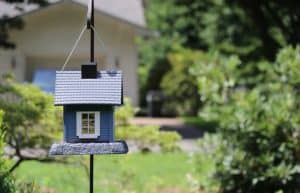 This hour-long presentation is followed with a ½ hour of questions and answers. Please note: Although you are welcome to watch this webinar as often as you like, do not share it or post it on the internet, websites, social media platforms or any public places without written consent from Charlie Nardozzi.